Hiking
The hiking paradise Aletsch Arena offers 300 km of prepared and secured hiking trails. This in the centre of the UNESCO World Natural Heritage 'Swiss Alps', around the largest glacier in the Alps, the 23 km long Aletsch Glacier. But this is only the beginning. Well over 1,000 km of hiking trails of all levels of difficulty criss-cross the Upper Valais. And we know many of them personally! We will be happy to advise you.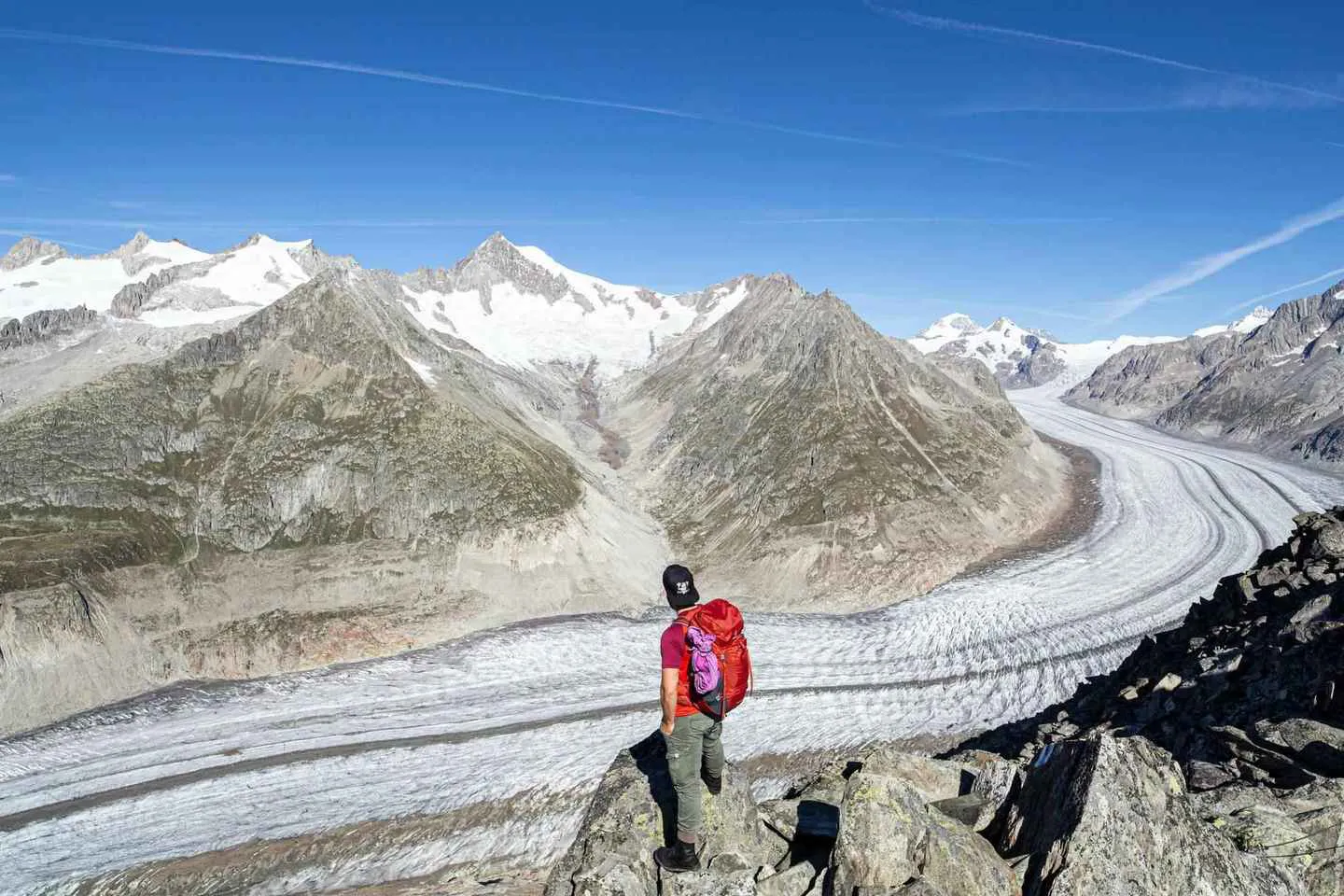 Mountain Bike + Bicycle
The Serviced Apartments Wallis are located at the start and end point of the Stoneman Glaciara – the ultimate challenge for ambitious mountain bikers. But also for everyday bikers our region offers beautiful tours and bike trails. Last but not least, the Swiss bicycle route 1, the Rhone Route, passes by us.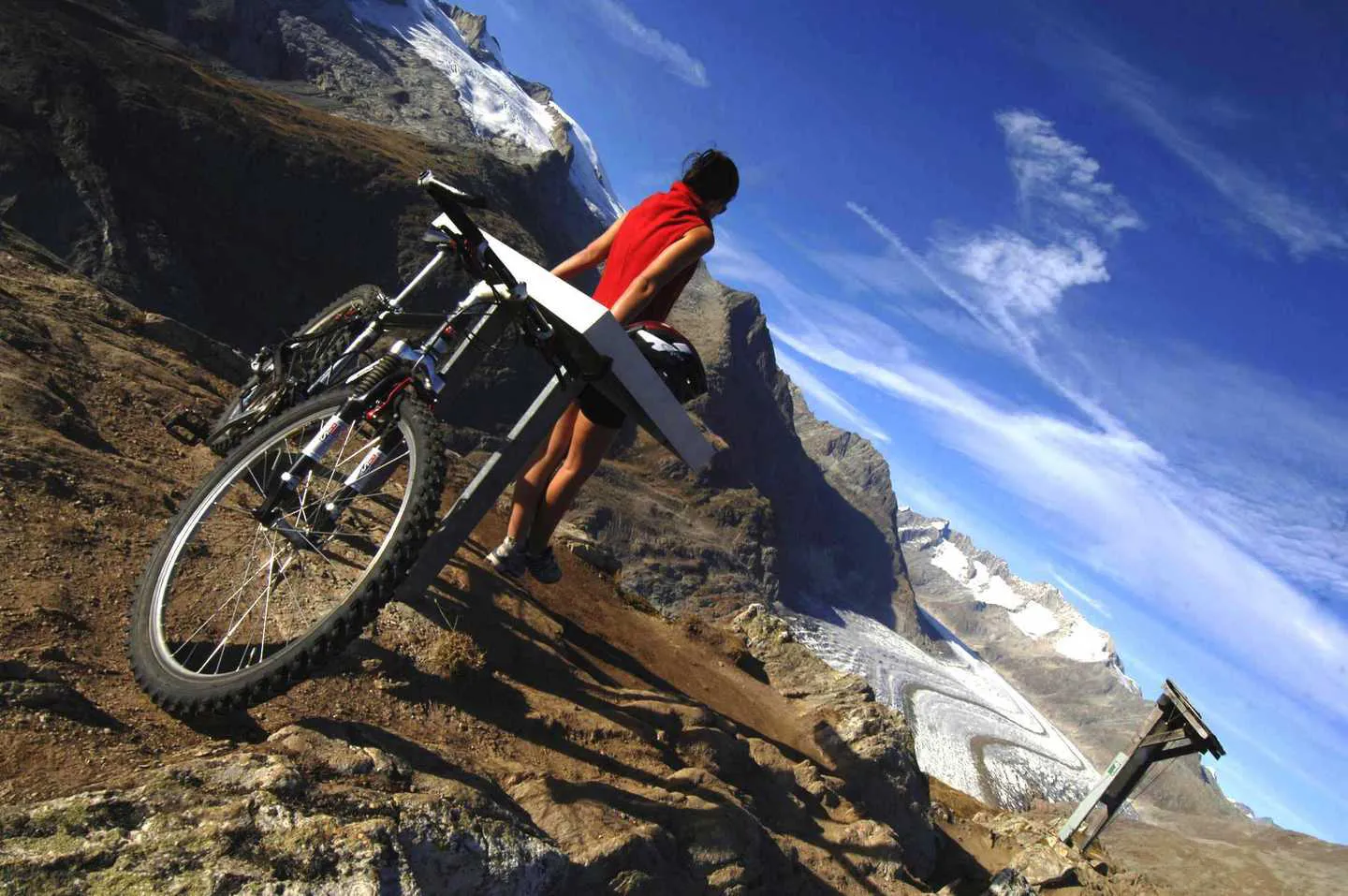 Flying
Above the clouds, freedom is boundless. In the Aletsch Arena flight paradise, you can experience it for yourself, soaring like an eagle high above the mountains and the Rhone Valley. A tandem flight is the first step. And some people have already taken to it and started a real flight training.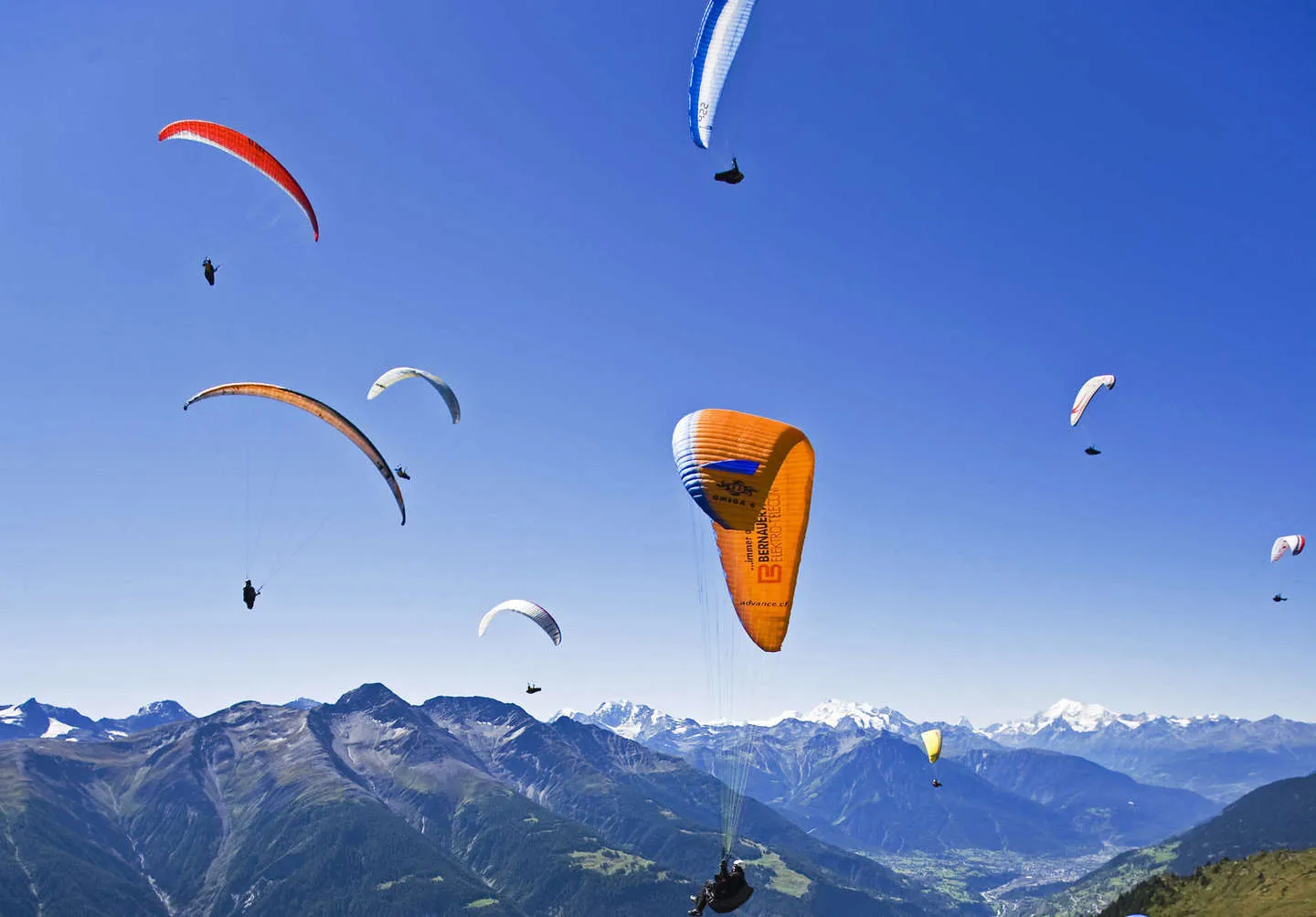 Skiing
The more than 100 km of ski slopes in the Aletsch Arena are situated between 2,000 and 3,000 m above sea level. From Riederalp to Bettmeralp and Fiescheralp. From the Eggishorn, after a refreshment with a fantastic view, then back again. There is something for everyone: blue, red and black slopes, practice hills and professional ski schools.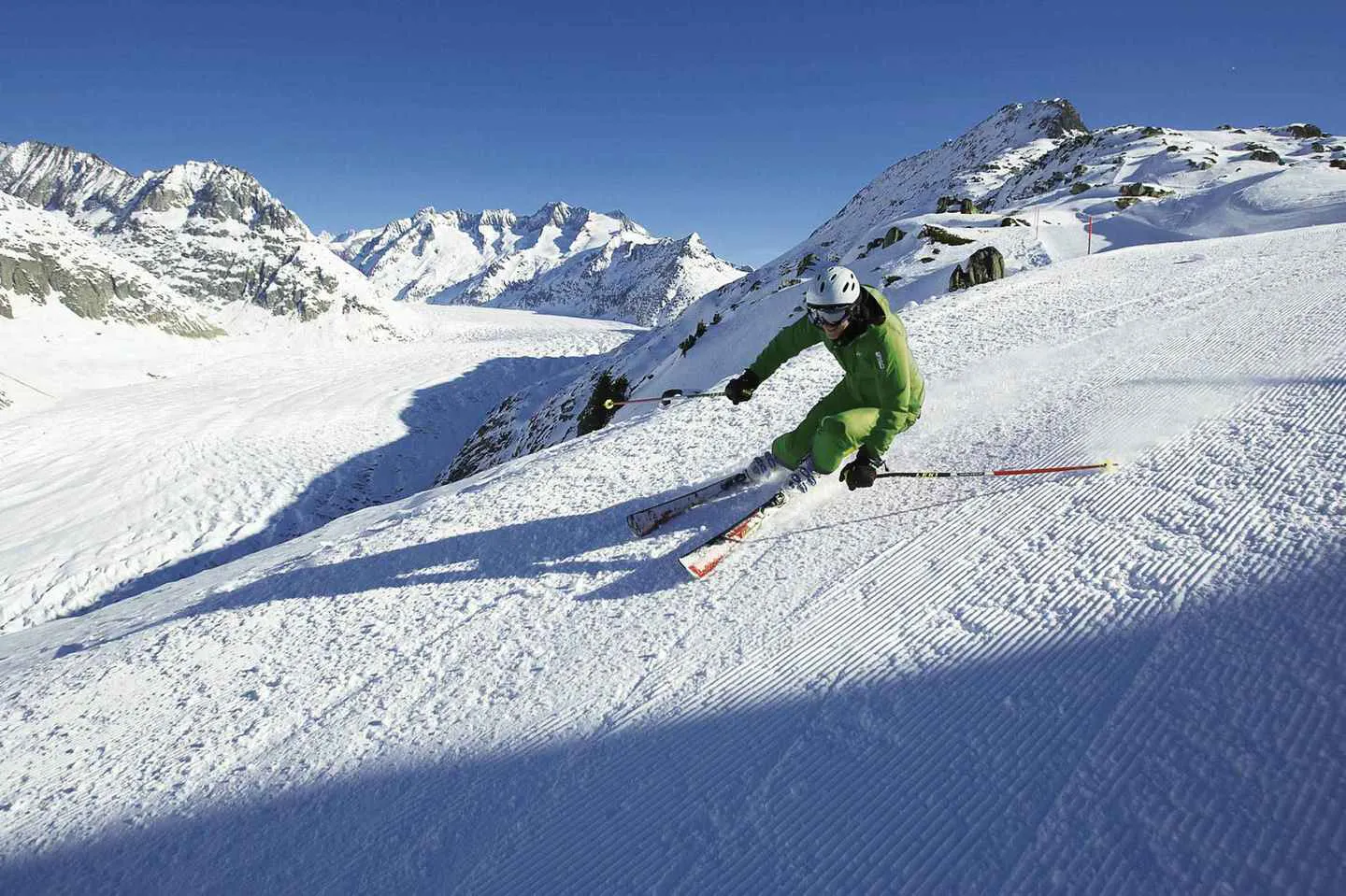 Cross-country skiing
The cross-country skiing paradise of Switzerland is the Goms valley. The Matterhorn-Gotthard-train takes you from Mörel directly into the Goms. Along the young Rhone, you can glide from one train station to the next, and in the evening the train will bring you safely back to Mörel.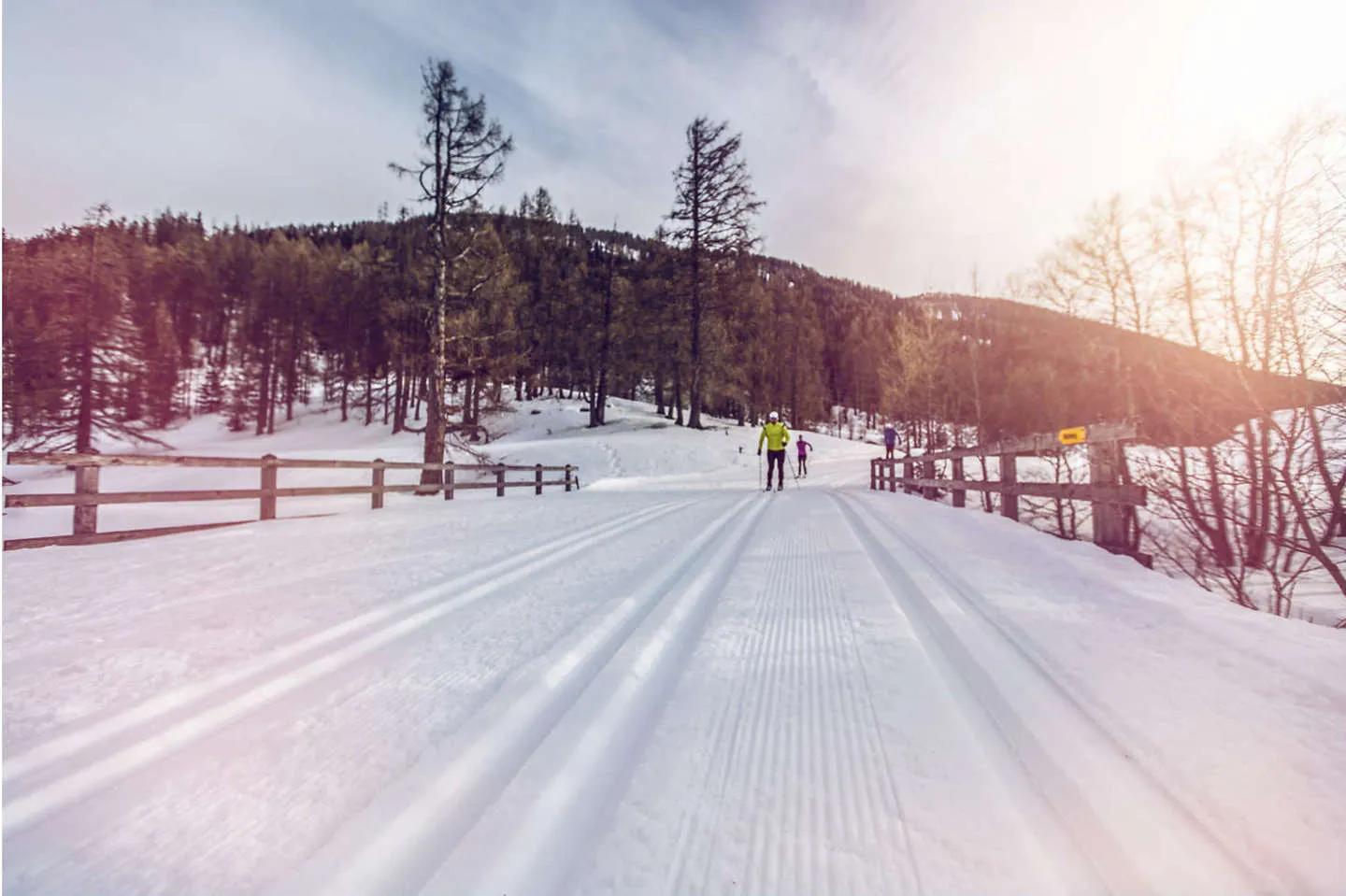 Golf
Golf at an altitude of 2,000 m. This is the altitude of Europe's highest golf course on Riederalp (directly above Breiten ob Mörel). Enjoy the incomparable Valais mountains, the pure air and the pleasant warmth even in high summer during one or more rounds.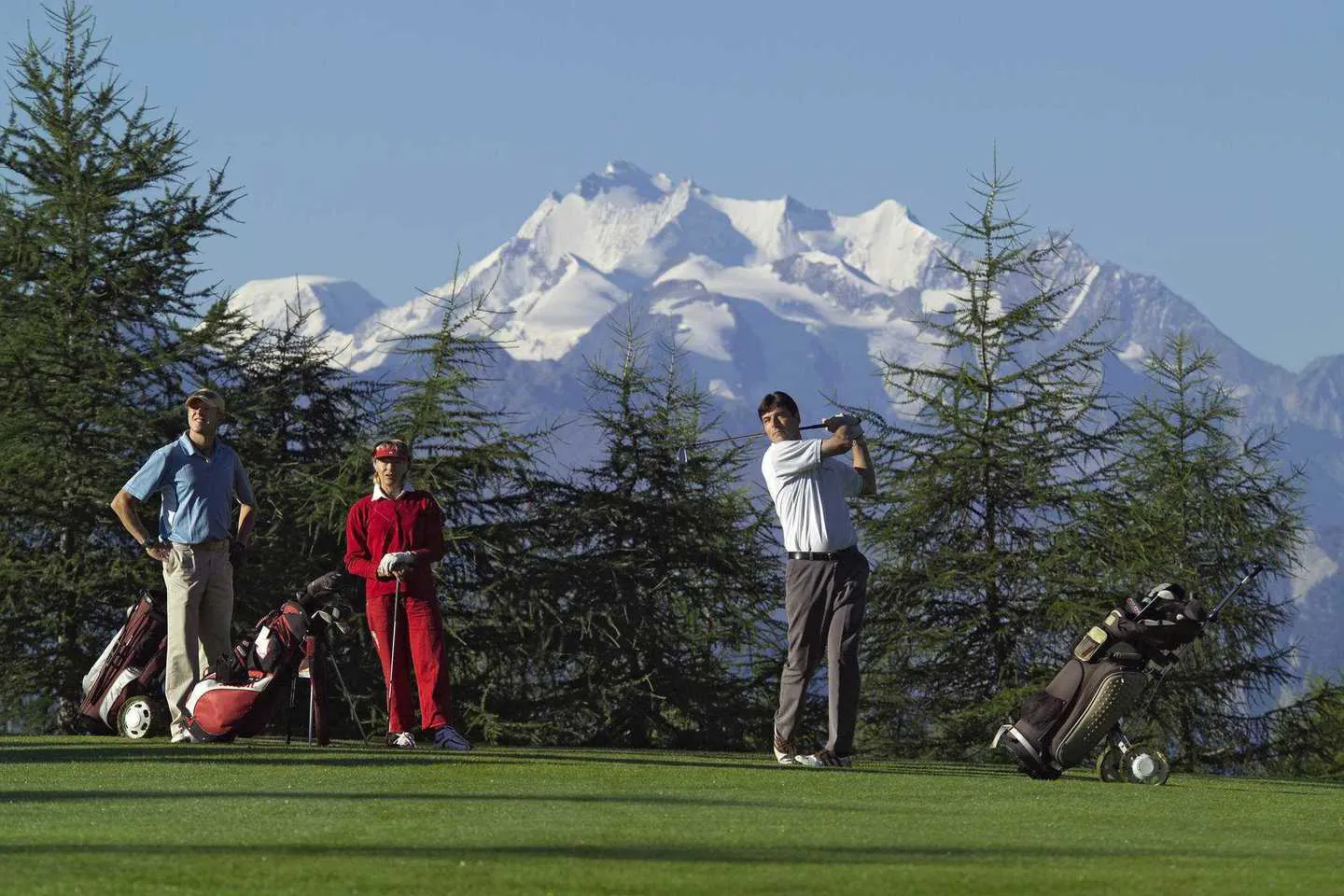 Climbing
The Valais rocks! We have cliffs on any corner. The best conditions for climbing adventures. Perfect for beginners as well as pros. We have got everything, starting with the boulderspot right in our village, to plenty of sports climbing crags with short approaches and good protection very close by, all the way to alpine multipitch climbing in the Aletsch Arena.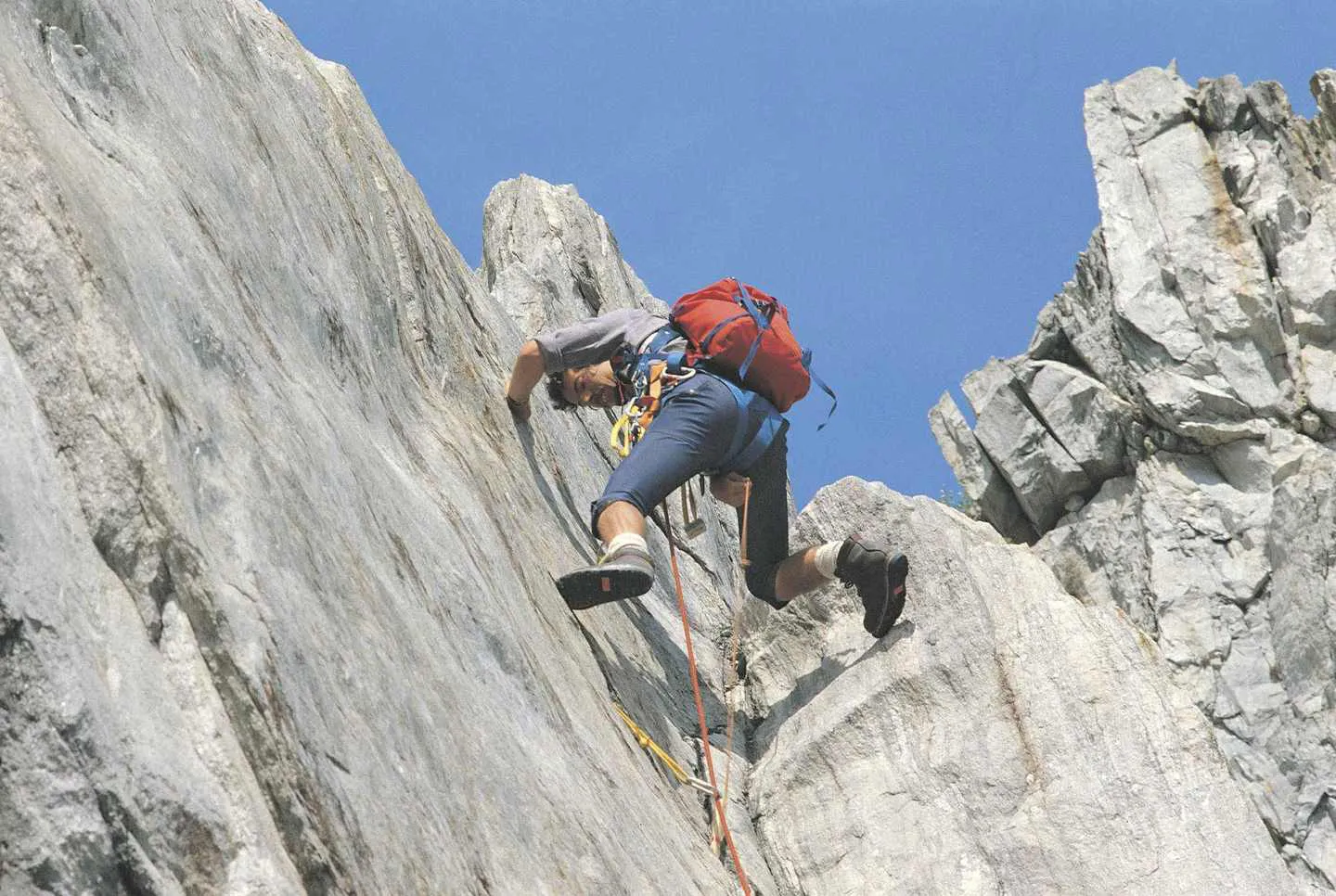 Tennis + Squash
You will find a simple tennis court in Breiten itself. There are countless other courts in the Aletsch Arena and the surrounding area: On Bettmeralp, Fiescheralp, in Fiesch, in Brig, in Naters. Squash courts are also plentiful.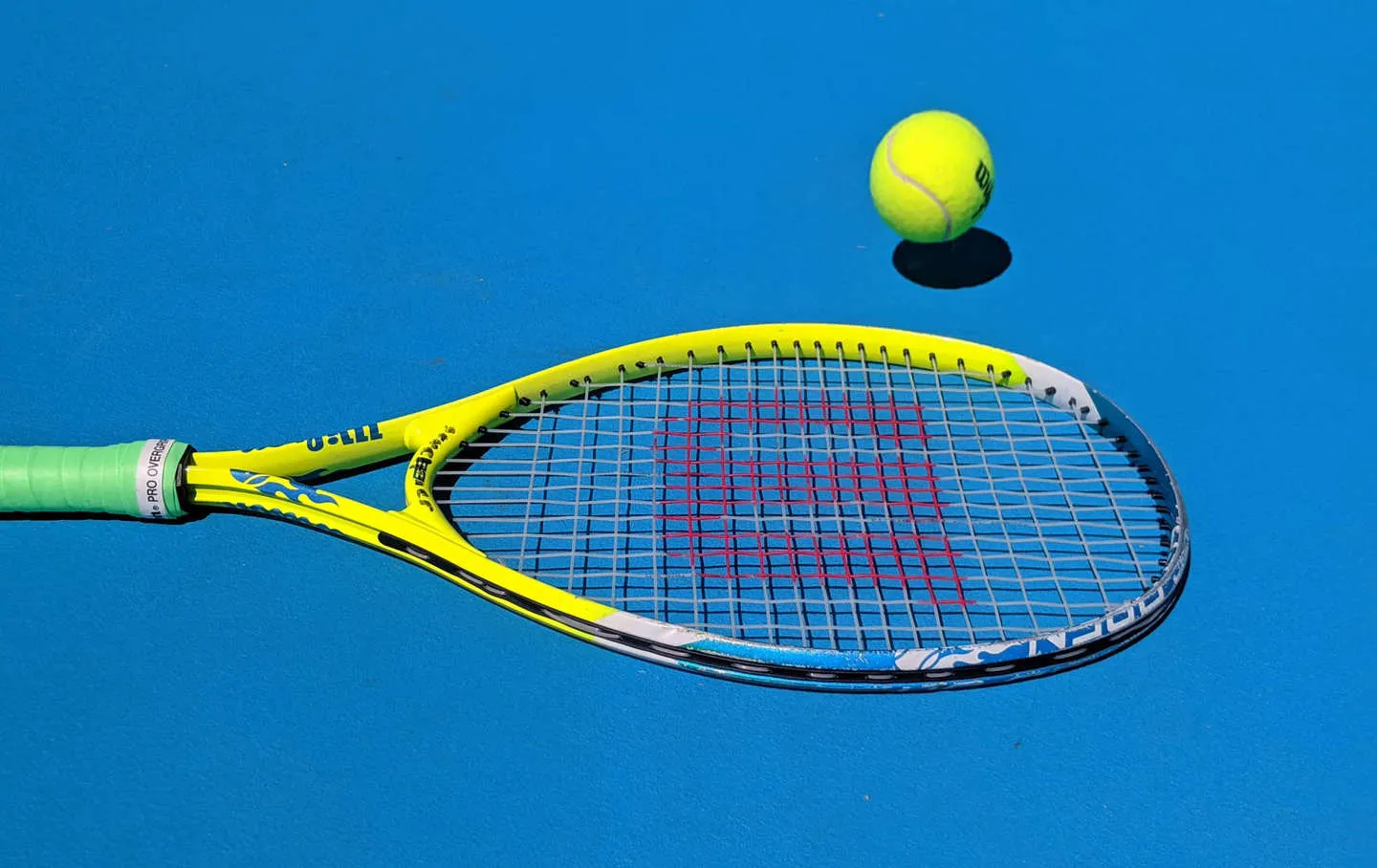 I C E
Be it curling, ice hockey, ice skating, ice dancing: iischi arena in Brig offers ideal conditions for ice sports year in and year out. Here you will find ice at the highest level!
More →