Brine swimming pool
Breiten ob Mörel is a Swiss recognised brine thermal spa. In the centre of Breiten is the Badehotel Salina Maris with the Breiten thermal pool and spa. The spring water of Breiten is enriched with salt from the "primeval sea" which covered what is now Switzerland 250 million years ago. Hence the slogan "Breiten - the sea in the Alps".
The Breiten wellness centre offers a personal, pleasant wellness experience on an area of around 800 m². In the 8 x 15 m thermal swimmingpool you can expect about 160'000 litres of 33° C warm water with a content of 10% mother brine. This means that there are about 35 grams of salt per litre (or 6 tons in total). The thermal brine pool has various small attractions such as bubble seats, massage jets or neck showers. In summer there is also a pleasant sunbathing lawn with shady trees at your disposal.
Guests of the Serviced Apartments Wallis benefit from special conditions for access to the thermal brine pool, the fitness room and the wellness area.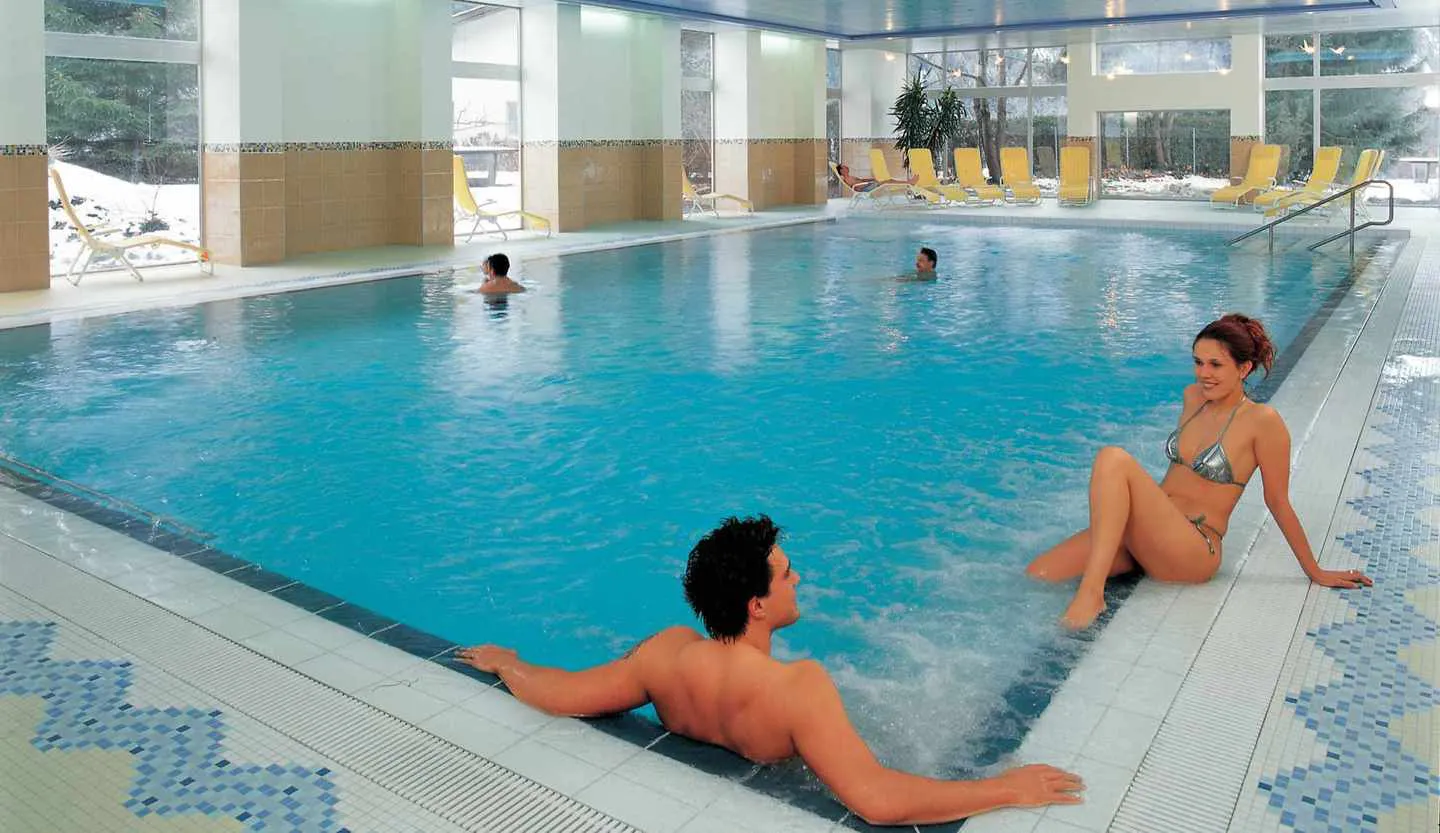 Gym
Furthermore, the Spa Breiten offers a small fitness room (36 m², 8 machines and free weights) with a view of the beautiful garden. The room is well ventilated. If necessary, the door into the garden can also be opened.
(Please close the door to the garden before leaving the room in any case! Thank you)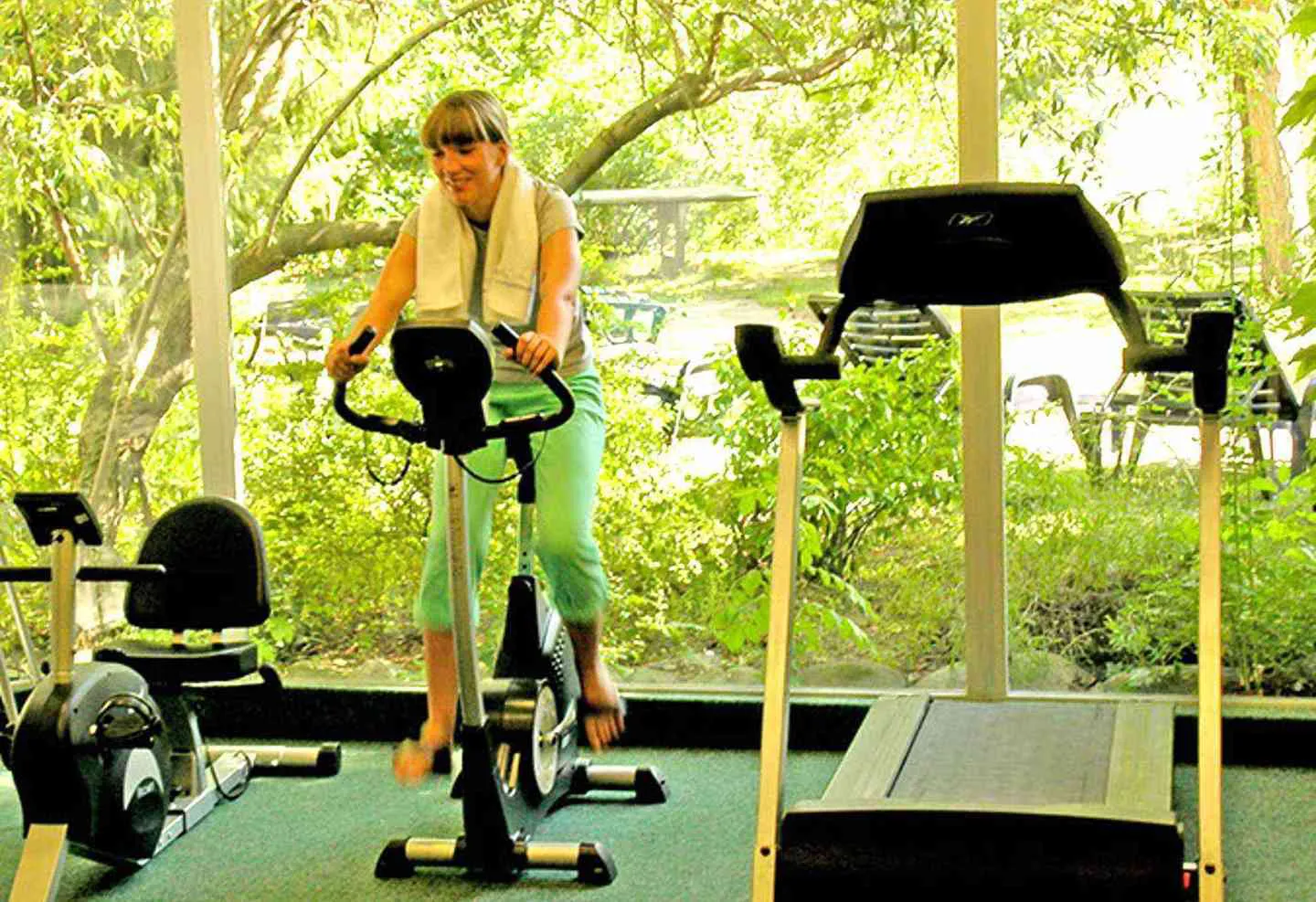 Sauna & steam room
A small wellness area is of course also accessible. There you will find a Finnish sauna, a pleasant steam bath and a quiet relaxation room with direct access to the garden. A tea bar, showers and toilets complete the offer.
The wellness area is a nudist zone (textiles optional) and is accessible to young people aged 14 and over.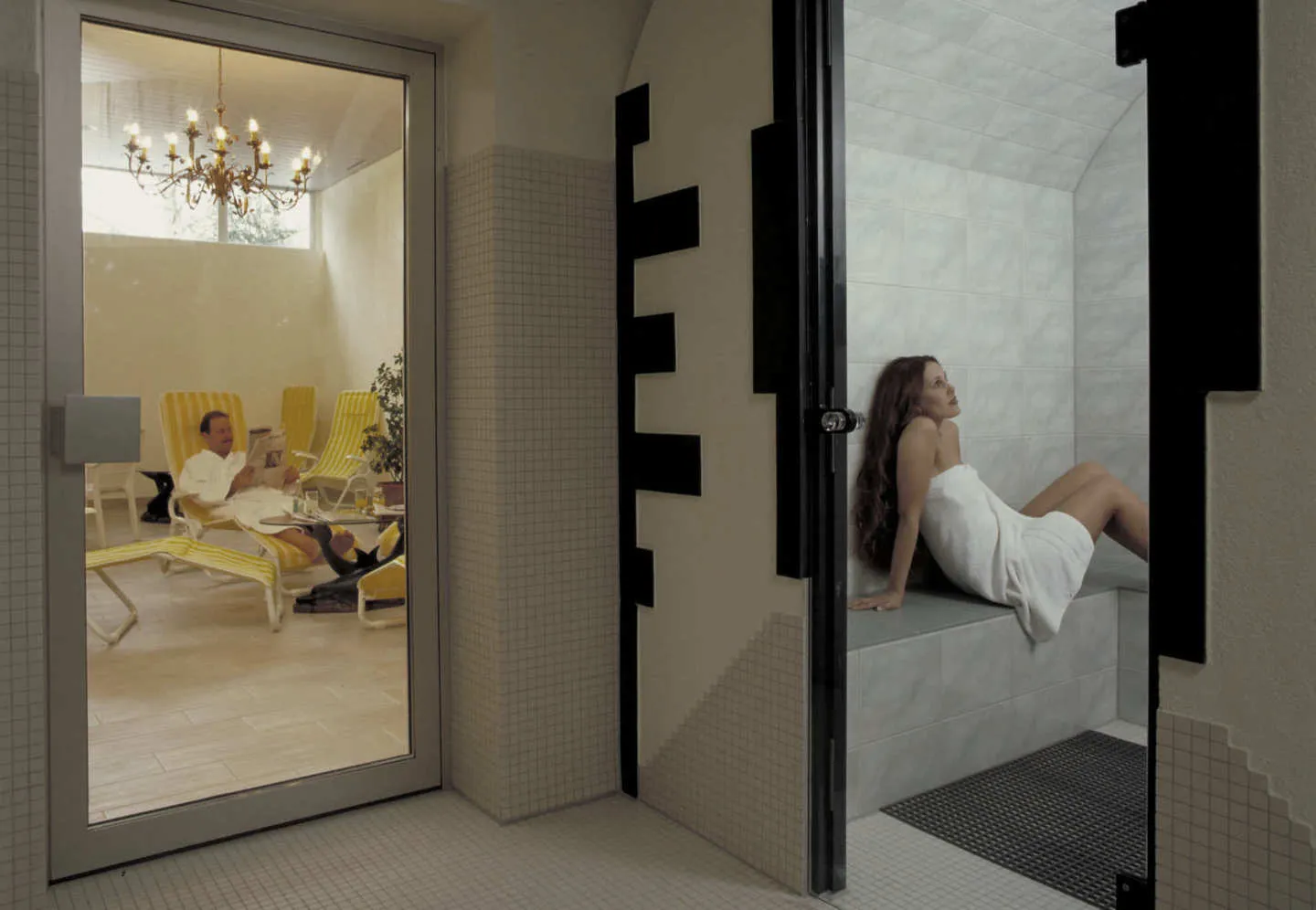 Massages + Health
And then our staff offer you a wide range of treatments. Various massages (from the classic sports massage to Esalen relaxation massages to Matterhorn Hot Stone massages or Lomi Lomi Nui temple massages), a large selection of cosmetic treatments (facial treatments, hand care, peeling or weekly treatments) to medical physiotherapy (recognised by Swiss health insurance).
The full details of the treatments and the detailed prices can be found on the homepage of the Spa and Wellness Centre Breiten. Guests of the Serviced Apartments Wallis benefit from special conditions for access to the brine thermal pool, the gym and the wellness area.
Opening hours Spa Breiten →